Comfort and Luxury Make Cozy Bedfellows
Sometimes finding the perfect gift for him at the holidays is much more difficult than gifts for anyone else. But if you narrow it down to a gift idea that is both unique and practical, you'll see how bamboo sheets are indeed -- the perfect gift for him. Whether it's your dad, uncle, brother, nephew, best friend, or significant other, they will love you for a gift that truly keeps on giving - bamboo sheets.
Bamboo sheets embody comfort and luxury which creates better, deeper, more natural sleep. And, who doesn't need more of that? No matter which 'him' is on your holiday gift list, consider the benefits of bamboo sheets.
Bamboo is the preferred fabric of 'eco-conscious' consumers for several reasons.Because bamboo is naturally hypoallergenic and microbe-resistant, people with allergies rest easier and sleep better. Because bamboo is moisture absorbent and breathable, you can rely on staying cool, dry, warm, and soothed no matter what the temperature or the season.
Quality first is an Island Slumber commitment to all of our customers. Island Slumber bamboo sheets are 100 percent viscose from bamboo, not woven with synthetic fibers of any kind. Comfort and luxury make cozy bedfellows as you (and whomever) curl up in plush, earth-friendly bamboo sheets and bedding.
If you think the man or men in your life may be resistant to the idea of bamboo sheets, you may want to share some of the facts about why bamboo ranks so high, including passing up cotton.
While cotton has been around for generations, bamboo is overtaking it as the preferred fiber by environmentally conscientious people. Bamboo is more cost effective because it is hardy and doesn't require pesticides or herbicides to grow well. It doesn't require irrigation and once cut crops can regrow within 3 to 5 years and rarely needs replanting. Its production into fiber leaves a smaller carbon footprint than most other materials. The same cannot be said for cotton.
Anything made from cotton fabric can be made from bamboo fabric. Bamboo is often referred to as the new cotton.
Even if the people on your gift list don't happen to care about the environment (heaven forbid!) they surely would have a tough time arguing with the sheer comfort of silky, bamboo sheets. Once anyone sleeps on bamboo sheets, they immediately love the difference.
And, by the way, did we mention that bamboo sheets outlast cotton sheets by five to seven years? That's a money-saving benefit to add to the list.
Finding the perfect gift for him can be incredibly simple by shopping with Island Slumber. Our remarkable 'money back guarantee' on our products makes it a win-win for everyone. If your gift of bamboo sheets is not well received, send them back and exchange them for another product. We have natural salt lamps that purify the environment, travel pillows, memory foam pillows, and the popular Gravity Sleep Oasis® weighted blankets.
And remember, for every purchase, you'll be giving back to Mother Earth by having a new tree planted somewhere in the U.S. by our trusted partner, American Forests. Our Plant a Tree program is our way of giving back and a statement of our commitment to the quality, sustainable benefits of bamboo products.
Shop with us soon, as orders are coming in fast, and you don't want to miss the opportunity of seeing a face light up when he opens that perfect gift for him.
---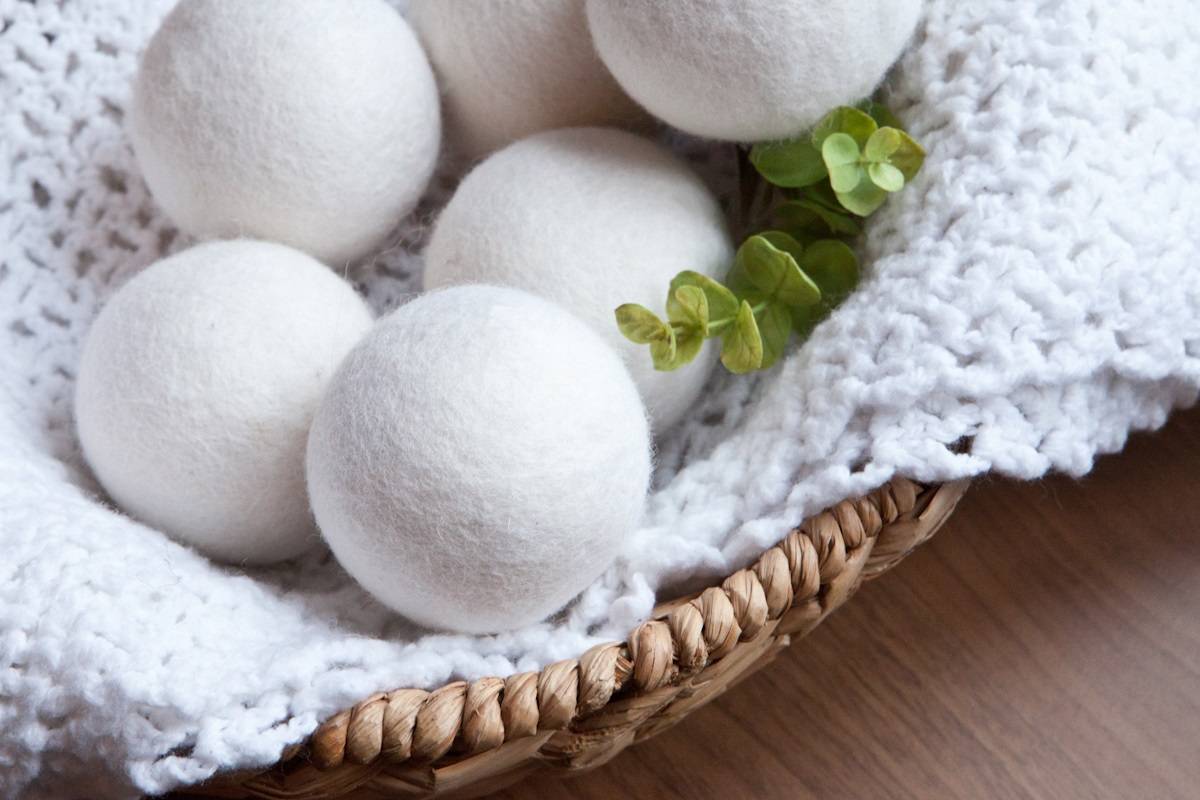 Dryer Sheets Contain Over 600+ deadly toxins Switch to Natural Dryer Balls
Dryer sheets contain acetaldehyde which is "potentially carcinogenic to humans" and adversely impacts the kidneys , nervous, and respiratory systems. Dryer sheets may cause eczema and other skin problems. Dryer sheets contain quaternary ammonium compounds which are considered toxic to wildlife.
Wool Dryer Balls soften without chemicals, reduces dry time by up to 30%, no lint build up, leaves laundry soft& fluffy, removes hair, and helps reduce wrinkles. Save the planet with Organic New Zealand Wool dryer balls.
---
Products to create your Green Sleep Oasis®