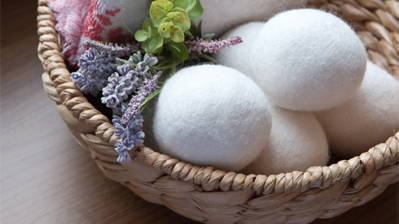 New Zealand Organic Wool Dryer Balls will surprise and delight anyone on your holiday list.
As the shopping clock ticks-ticks-ticks away, the holiday Christmas gift giving season grows ever closer. But, what if you still have 15, 20, or more people you want to gift, but you're puzzled about what to give them?
Ta-da! Stop worrying. We have the perfect solution to your Christmas gift puzzler.
Island Slumber New Zealand Organic Wool Dryer Balls!
Is there anyone on your list who doesn't have laundry to do? Whether they do it themselves or send it out, these unique wool dryer balls are the answer to perfectly dried, fluffy, wrinkle-free, soft laundry that's ready to wear.
[These little dynamos are so popular even Santa ordered some for he and Mrs. Claus and all of his Elves! (It was quite a large order).]
Our organic wool dryer balls are the most unique Christmas gift for anyone and everyone; and they are not only super affordable, but provide healthy benefits that dryer sheets and smelly liquid softeners do not.
Did you know that dryer sheets can contain a harmful, toxic chemical called acetaldehyde, which can be carcinogenic to humans and cause long-term health problems? They also contain quaternary ammonium compounds which are highly toxic to wildlife.
Our New Zealand Organic Wool Dryer Ballsare pure and natural, safe for even the most delicate skin. And not only do they reduce static cling and require 50 percent less drying time, one dryer ball is good for 1,000 loads of wash. Now, that's a lot of laundry.
Lint and pet hair are a thing of the past with our organic wool dryer balls. Clothes do not get twisted and mangled, but rather come out of the dryer ready to wear or hang in your closet, wrinkle-free and fresh.
New Zealand Organic Wool Dryer Balls are a truly unique Christmas gift which nobody expects, but loves after they use them. Even your hard-to-buy-for Uncle Ed will get a chuckle out of them. And your skeptical friend at work will be pleasantly surprised. Grandma may look at you funny at first, but wait until she tries them!
Need something unique for stocking stuffers? Wool dryer balls are perfect.
Also, remember, the gifts you buy from Island Slumber create gifts that you are giving back to our planet. For every purchase you make with Island Slumber, a new tree is planted somewhere in the U.S. by American Forests, our trusted 'living green' affiliate.
Living green is a concept we take seriously at Island Slumber. We believe that every individual has a duty to buy and use sustainable, ecologically-friendly products such as bamboo sheets and organic wool dryer balls. If each of us lives a little greener, we can help sustain our valuable resources and do our part to protect Mother Earth.
Order your New Zealand Organic Wool Dryer Balls today and when you buy 1 set of 6 organic dryer balls, you'll get the 2nd set for 50% off! This product sells very fast, so order soon.
Thanks for shopping with Island Slumber. We appreciate you!
---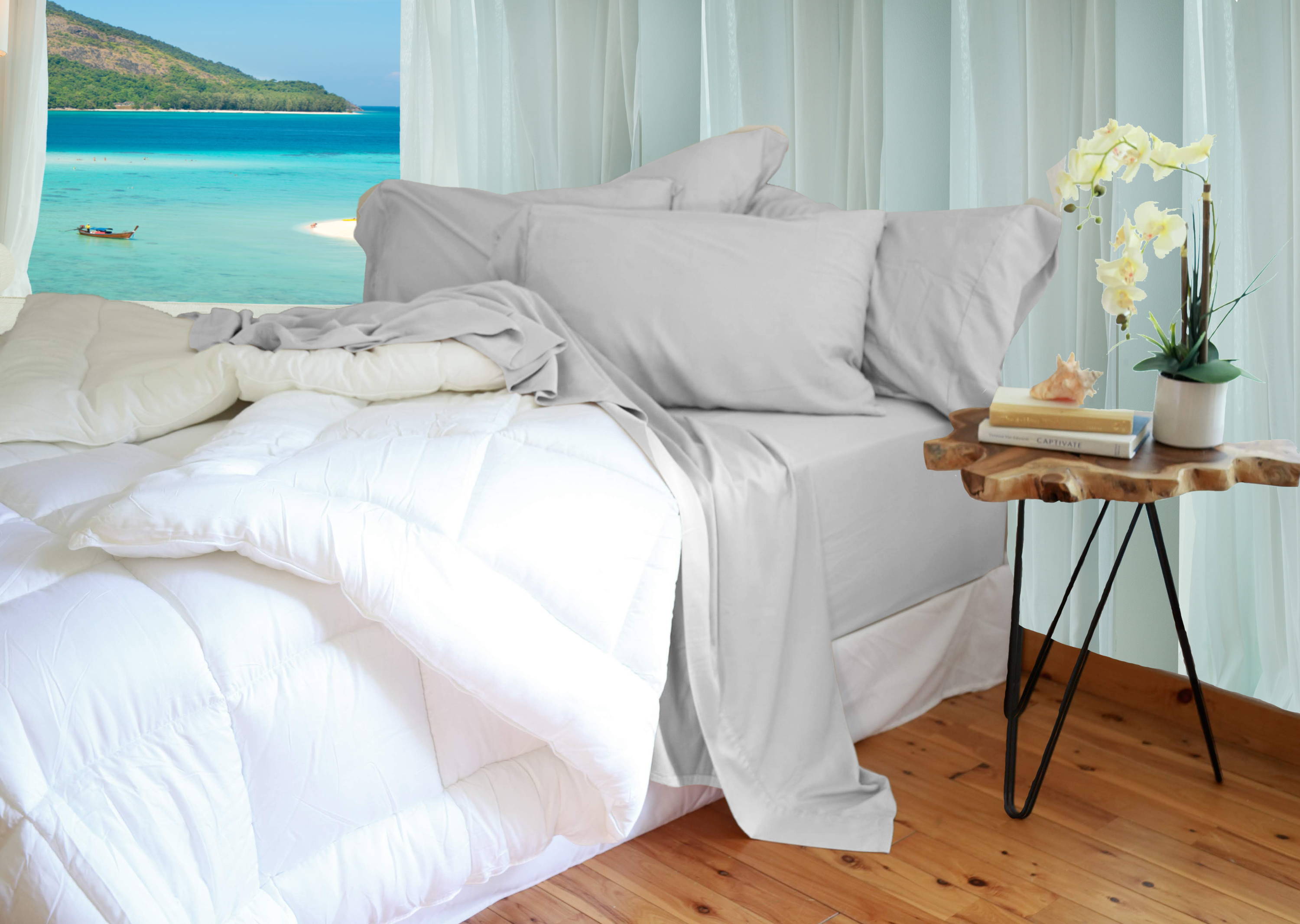 Your Sleep Oasis® is Only a Click Away
What it really comes down to is this. Sleep is a necessity, not a luxury. And finding the best possible sleep environment is the first step to getting the sleep you need for healthy emotional balance. Create your own personal Sleep Oasis®,complete with the natural luxury of bamboo sheets,pillows, and sleep essentials.
---
Products to create your Green Sleep Oasis®