An Island Slumber Gravity Sleep Oasis® Weighted Blanket is like a warm hug every night. What a great gift for the special people on your holiday list.
The gift-giving holiday season is fast approaching, which nudges us into making lists and start thinking of what to give friends, family, and associates. Now is the best time to start shopping for the special gifts that are avidly purchased to avoid the rush.
Island Slumber is already starting to feel the demand for one of our most sought-after products -- Island Slumber Gravity Weighted Blankets.
As more and more people are realizing the amazing benefits of weighted blankets, they are sharing their discovery with others, creating a lovely domino-effect that we welcome.
The trend toward these comforting weighted blankets is so much more than a trend. Not likely to diminish or go away anytime soon, the benefits of Gravity Sleep Oasis® Weighted Blankets are becoming more obvious. People are sleeping better, with less stress and lower anxiety levels.
When weighted blankets became known for helping people with PTSD and giving comfort to children with autism and epilepsy, people realized the value went beyond the cozy, comfort they provide. The more scientific implications of why weighted blankets work so well began to emerge.
It's helpful to understand why the weight of the blanket has such a soothing, calming effect. It's called Deep Touch Pressure therapy (DTP) or simply deep pressure. The firm physical sensation of the weighted blanket provides muscle sensation to your whole body. Deep pressure equates to cuddling, hugging, swaddling, or compression.
Of the eight senses we humans have, the tactile or sense of touch is the most affected by deep pressure, and our bodies respond accordingly. Another benefit of the Island Slumber Gravity Sleep Oasis® Weighted Blanket is that it is a healthier alternative to sleep medications.
These cozy blankets are ideal for both hot and cold sleepers. There is a soft, minky side that keeps you cozy on cold winter nights. The smooth side keeps you cool in the warmer months. No matter the season, the soothing weight provides relaxation.
Available in a generous large size -- 60" x 80" or smaller sizes for children, our Gravity Sleep Oasis® Weighted Blankets make an incredible gift for friends and family at the holiday season, birthdays, graduation, and more.
If you're having any doubts, try an Island Slumber Gravity Sleep Oasis® blanket for yourself on our 90-night free trial. If you don't sleep better and love your Gravity Sleep Oasis® Weighted Blanket, send it back for a full refund. No worries.
And speaking of gift giving with love in your heart, you can also give a gift to Mother Earth. Through our Plant a Tree program, American Forests will plant a new tree somewhere in the U.S. for every purchase you make with Island Slumber. It's our way of supporting a healthier, eco-friendly environment, along with our beautiful line of sustainable bamboo products.
Contact us soon and you'll discover some of the amazing sleep accessory items and bamboo bedding and pillows that are on sale for the holidays. But don't wait, they won't stay in stock for very long!
---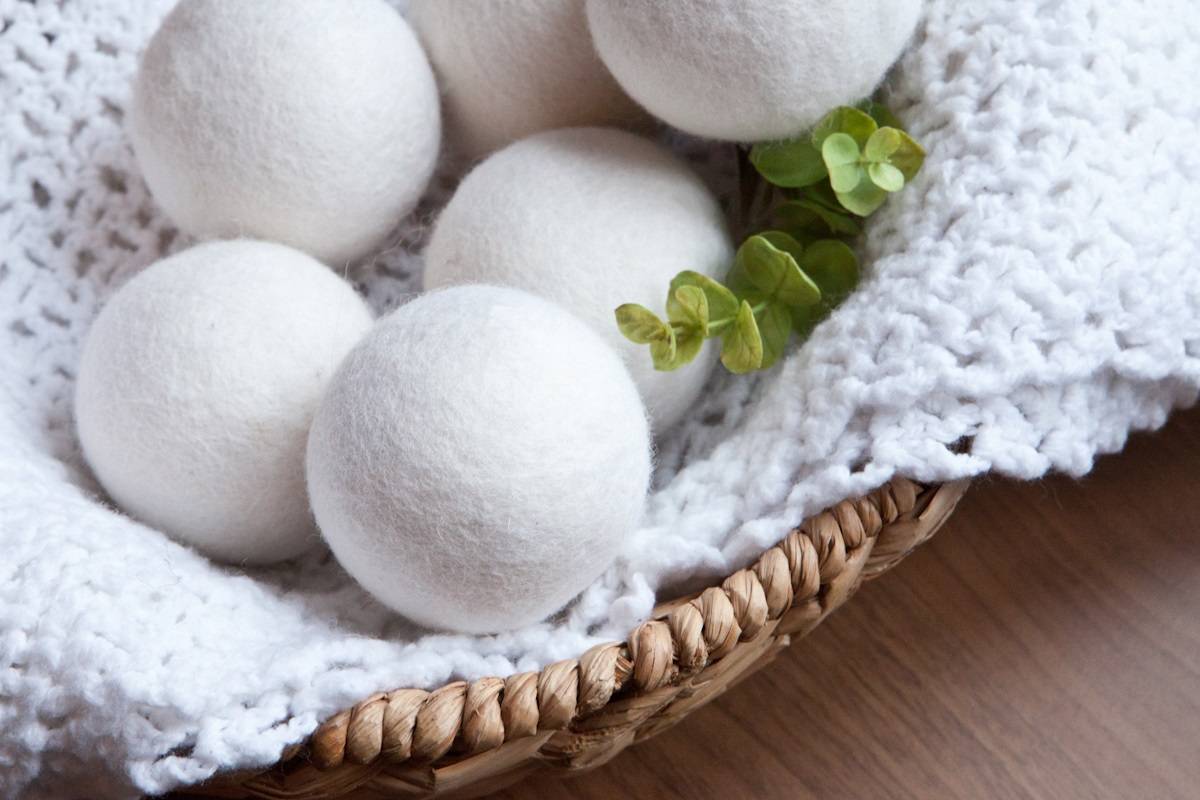 Dryer Sheets Contain Over 600+ deadly toxins Switch to Natural Dryer Balls
Dryer sheets contain acetaldehyde which is "potentially carcinogenic to humans" and adversely impacts the kidneys , nervous, and respiratory systems. Dryer sheets may cause eczema and other skin problems. Dryer sheets contain quaternary ammonium compounds which are considered toxic to wildlife.
Wool Dryer Balls soften without chemicals, reduces dry time by up to 30%, no lint build up, leaves laundry soft& fluffy, removes hair, and helps reduce wrinkles. Save the planet with Organic New Zealand Wool dryer balls.
---
Products to create your Green Sleep Oasis®