You can have the best of both worlds: luxurious, eco-friendly bamboo bedding and the convenience of simple, easy-care.
To clarify any misconceptions about the care of bamboo bedding products, here are the facts. Yes, bamboo is naturally hypoallergenic, microbe resistant, more breathable than cotton, and more luxurious than silk, but it is also extremely easy to care for and will last years longer than other fabrics.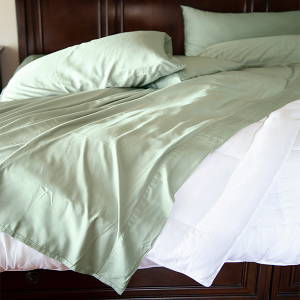 Island Slumber's bamboo sheets and bedding are made of 100 percent natural viscose. There are no harsh chemicals or anti-wrinkle agents added to the fabric. These luxurious sheets and bedding only need a little special care to ensure they last for years to come. You won't need harsh detergents or softeners on the natural fibers. If you follow these easy-care instructions, you'll enjoy your bamboo sheets and bedding for many years.
   

Machine Wash Cool Water

   

Wash with gentle, preferably, all natural laundry detergent

   

Wash on the gentle cycle

   

Wash the sheets by themselves with no other fabrics

   

Do NOT wash with blankets, towels, or other heavy fabrics

   

Tumble Dry on low to medium heat

   

Do NOT dry clean

   

No Bleach or Fabric Softener is needed

   

Rather than Dryer Sheets, Use Wool Dryer Balls
Easy-Care for Your Adjustable Bamboo Memory Foam Pillow
Island Slumber's Memory Foam Pillows are one of our top sellers. If you own one or several, you already know that the outer pillowcase is removable. We suggest that you only wash the outer pillow case rather than the entire pillow.
 Simply follow the same easy-care instructions for your memory foam pillows as you do for your sheets and bedding.
 Sometimes we're asked how often natural, allergy-free bamboo bedding should be washed and the answer to that really depends on your personal preference. One thing to point out is that because bamboo is naturally wicking and breathable, you won't experience night sweats which often interrupt a good night's sleep.
 Consequently, your bedding will probably stay a lot cleaner than it would if it were not bamboo fabric. But, again, it is a personal choice, and as long as you follow the easy-care instructions your amazing bamboo bedding will give you superb wear and enduring comfort for years.
 And remember, with each Island Slumber purchase, a new tree is planted by American Forests somewhere in the U.S. You're buying the best and giving back to Mother Earth at the same time. Only with Island Slumber!
Keep an eye on our sales, where you'll find enormous savings year round. And everyone loves our 90 Night Risk Free Trial.  Get Your Island Slumber Pillow and try it for a full 90 Nights risk free. If it doesn't dramatically improve your sleep, just email us for a full refund!
---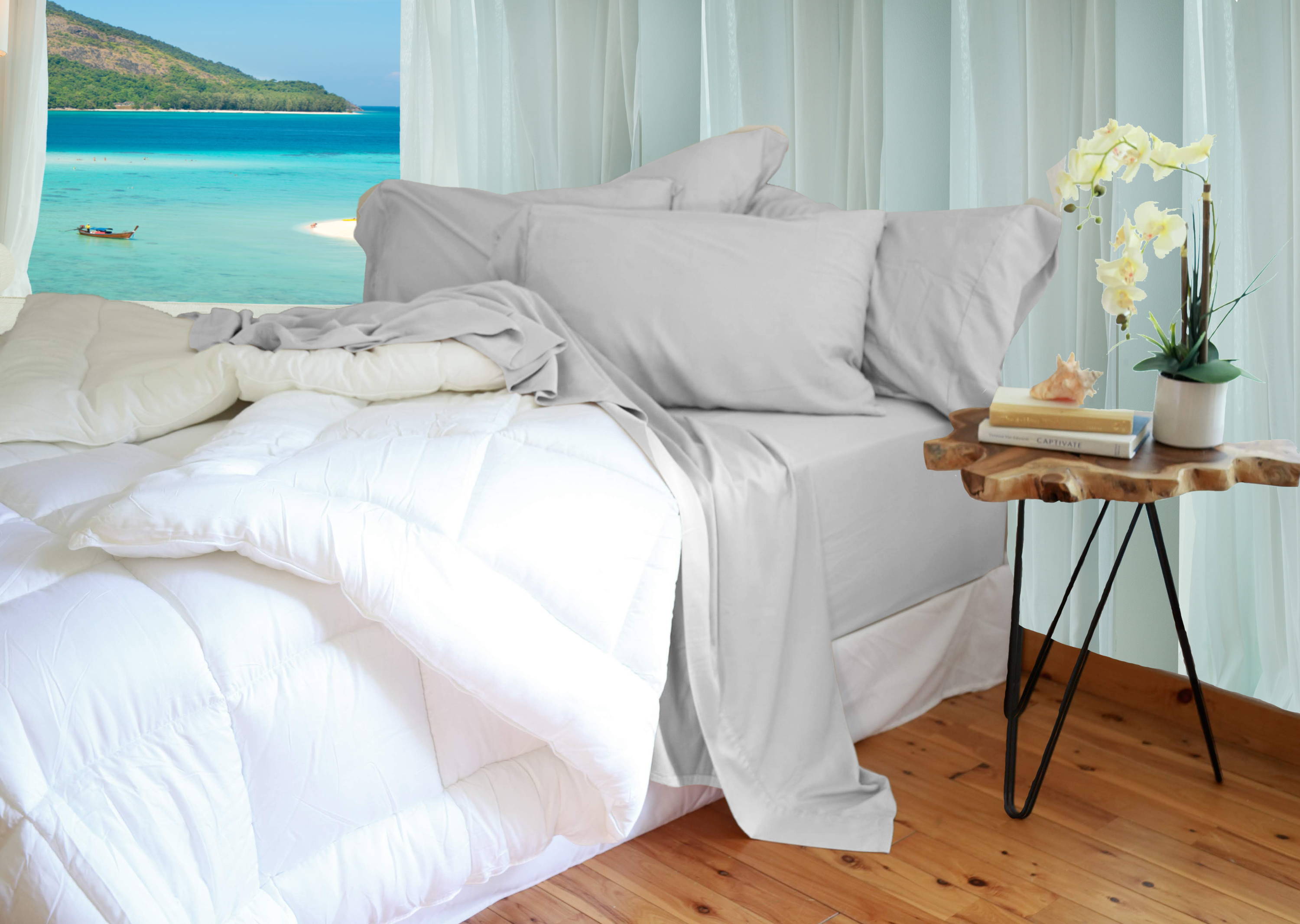 Your Sleep Oasis® is Only a Click Away
What it really comes down to is this. Sleep is a necessity, not a luxury. And finding the best possible sleep environment is the first step to getting the sleep you need for healthy emotional balance. Create your own personal Sleep Oasis®,complete with the natural luxury of bamboo sheets,pillows, and sleep essentials.
---
Create Your Green Sleep Oasis® with the Softest Bedding