My family and I just returned from a whirlwind vacation in California. I loved stepping out of my daily routine and eating new foods, sleeping in new places and exploring new locales. But when I arrived back home this weekend, I felt a visceral pull to return to my favorite morning practices.
Why? Because as a self-care devotee for the last 17 years, I've learned that how I "enter" the day is how I "do" the day.
Do you flop, race or ease into your day? If we make wise choices, this morning time can set the course for how creative, positive, productive and happy we are in the hours to follow. How we begin our day is key to everything.
Here are five simple things I do each morning to support a great start (note: if your current a.m. routine includes a large dose of network news and a carafe of Starbucks –be gentle with yourself; start with baby steps):
Ditch screen time and become comfortable with silence (or classical music). Be judicious about your media diet and who you allow into your head–at least for the first hour of the morning. Often we get our best ideas shortly after waking; give yourself some time to ease into the day without added mental clutter. This can feel strange at first but over time you may crave stillness.

Stretch or do some gentle yoga before you get out of bed. Every morning I fold my right knee gently into my body, then alternate and bring in my left, stretching the opposing leg while taking deep belly breaths. Then I bring in both knees and gently rock side to side (great for the kidneys, adrenals and digestion).

Drink a cup of hot water with lemon shortly after waking. This practice aids digestion, hydrates, flushes out the lymph system, helps to detoxify your body and boost your metabolism. Even if you must have coffee-try starting with warm lemon water.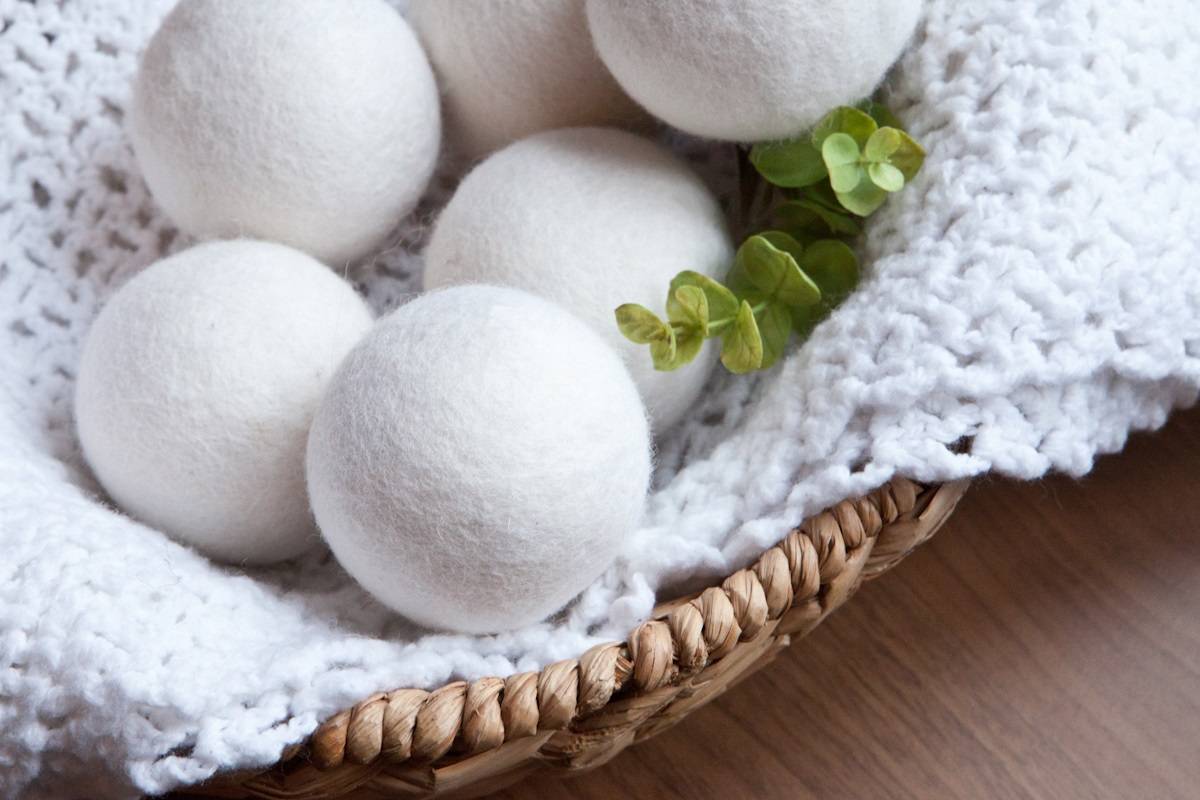 Dryer Sheets Contain Over 600+ deadly toxins Switch to Natural Dryer Balls
Dryer sheets contain acetaldehyde which is "potentially carcinogenic to humans" and adversely impacts the kidneys , nervous, and respiratory systems. Dryer sheets may cause eczema and other skin problems. Dryer sheets contain quaternary ammonium compounds which are considered toxic to wildlife.
Wool Dryer Balls soften without chemicals, reduces dry time by up to 30%, no lint build up, leaves laundry soft& fluffy, removes hair, and helps reduce wrinkles. Save the planet with Organic New Zealand Wool dryer balls.
Pause and enter your day intentionally. Whether you meditate, read an inspirational passage, journal about what you're grateful for or choose a one-word intention that calls to you, taking time to enter your day thoughtfully and with intention has huge pay-offs and the benefits will be felt for hours to come (read Why I Meditate).

Give and receive morning hugs. Making a conscious choice to choose love. about the benefits of choosing love over fear)_ and express this to your family members in the form of sweet touch and hugs has an enormous impact on your physical and emotional well-being and stress levels. The fastest way to release oxytocin and come into a sense of connection with family is through safe and loving touch.
We are creatures of habit. It's very easy to keep doing the same things over and over again and remain in a rut. But maybe you're sick and tired of being sick and tired and are ready to experience more well-being and joy? Author Robert Puller says, "Good habits, once established, are just as hard to break as are bad habits." Ultimately for me it always comes back to the question, "How bad do you want to feel good?
Written by Renee Peterson Trudeau for Working Mother and legally licensed through the Matcha publisher network. Please direct all licensing questions to legal@getmatcha.com.
---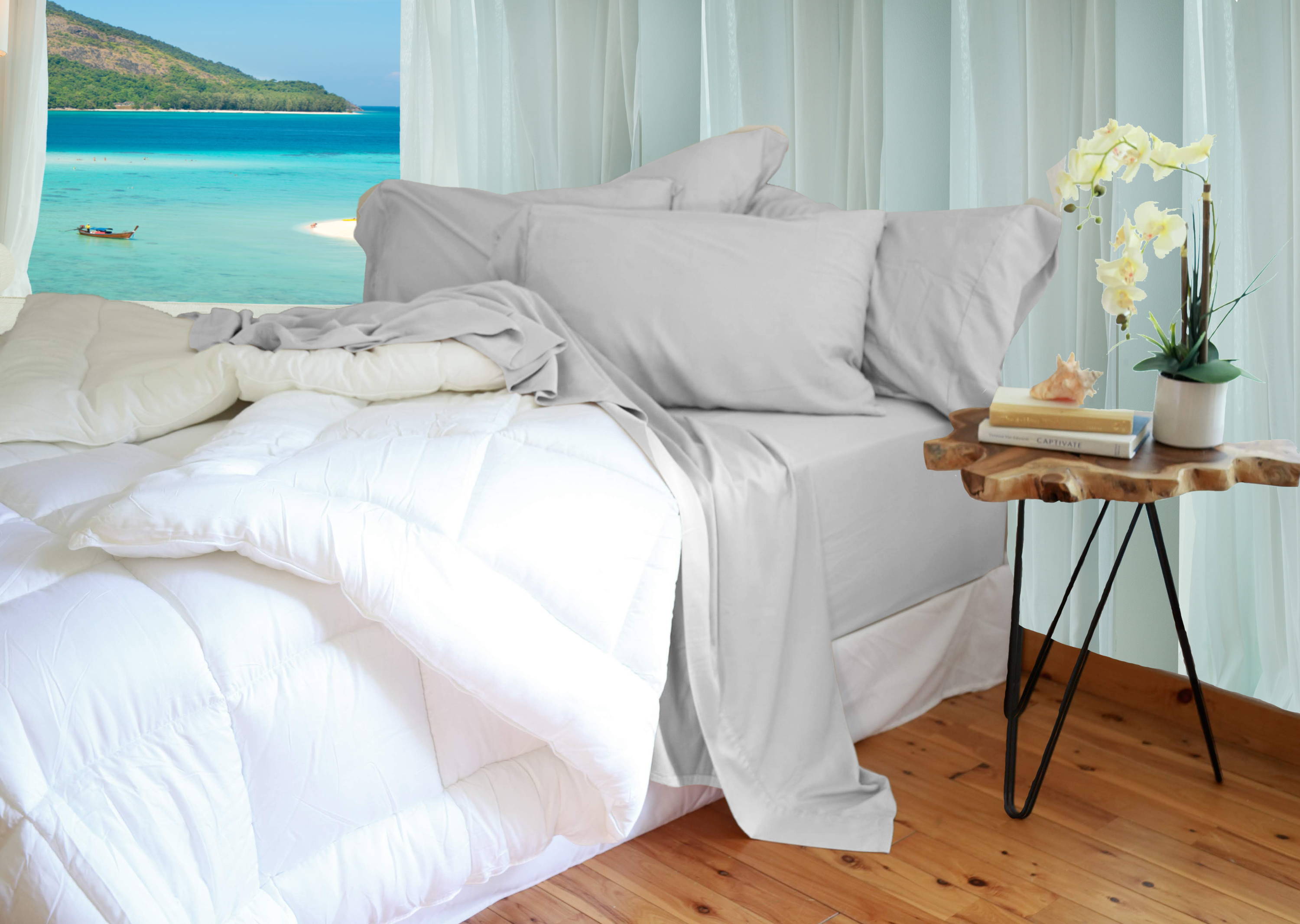 Your Sleep Oasis® is Only a Click Away
What it really comes down to is this. Sleep is a necessity, not a luxury. And finding the best possible sleep environment is the first step to getting the sleep you need for healthy emotional balance. Create your own personal Sleep Oasis®,complete with the natural luxury of bamboo sheets,pillows, and sleep essentials.
---
Products to create your Sleep Oasis®