Long-lasting, non-toxic wool dryer balls are safe for your family and the environment
 Everyone loves soft, unwrinkled clothes that come out of the dryer. But how much better is to know that you're not only reducing static cling and drying time, but also eliminating the toxins and harsh chemicals that come with standard dryer softening products.
 More and more people are turning to New Zealand Organic Wool Dryer Balls because once they use them they realize the advantages are measurable. Because these unique dryer balls work so well, your drying time will be reduced by as much as 50 percent, and if you reduce drying time, you are also reducing your utility bill.
Eco-Friendly, Long-Lasting
 Island Slumber's New Zealand Organic Wool Dryer Balls help reduce the over-burdened landfills, which dryer sheets only add to. They are also better for the environment because they are 100 percent chemical free -- no toxic additives such as dichlorobenzene found in dryer sheets. Some dryer sheets even contain chloroform which can be toxic to the human brain.
And, just imagine (if you can) one of these amazing New Zealand Organic Wool Dryer Balls lasting through 1,000 loads of wash. That's a lot of wash.
 Do you know how bed sheets can get all tangled and twisted every which way in the washer? Not so with these little wonders. And they are especially good with keeping pet hair off your clothes as they dry.
 As our organic wool dryer balls tumble around in your dryer with your laundry they also separate the clothes and create pockets of air to speed up the drying process. As they bounce around, they also fluff the laundry, soak up some of the water, reduce wrinkles, soften fabric, and reduce static cling. New Zealand Organic Wool Dryer Balls from Island Slumber are fragrance-free, but you can easily add your favorite essential oil, such as lavender, if you wish.
 The best thing about buying our New Zealand Organic Wool Dryer Balls right now is that you can take advantage of a wonderful pre-holiday sale. When you buy 1 set of 6 organic dryer balls, you will get the 2nd set for 50% off!
 They make wonderful gifts for the holidays, but you need to stock up now. They are so popular, we run out of them fast.
 And remember, when you purchase from Island Slumber, you are doing a good turn for Mother Earth. Our trusted affiliate, American Forests, plants one tree for every purchase, so you will be helping to reforest the land somewhere in the U.S. with a blessed new tree.
---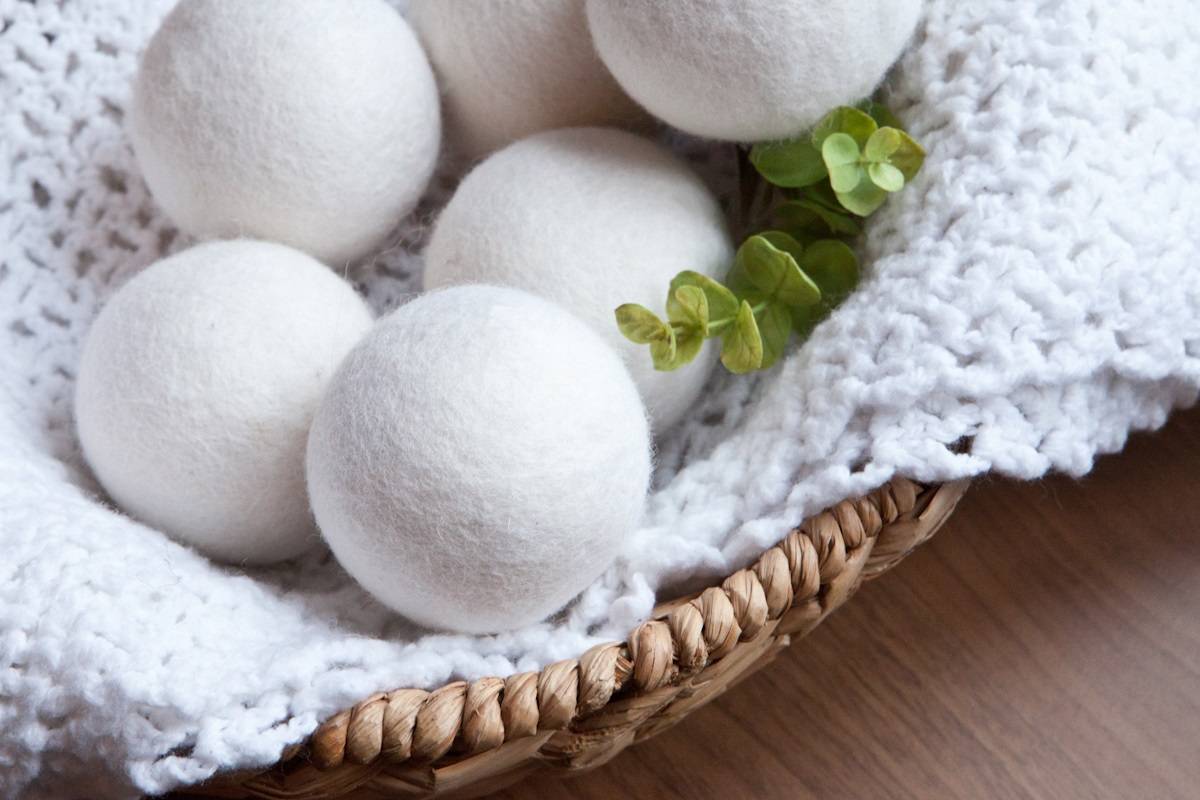 Dryer Sheets Contain Over 600+ deadly toxins Switch to Natural Dryer Balls
Dryer sheets contain acetaldehyde which is "potentially carcinogenic to humans" and adversely impacts the kidneys , nervous, and respiratory systems. Dryer sheets may cause eczema and other skin problems. Dryer sheets contain quaternary ammonium compounds which are considered toxic to wildlife.
Wool Dryer Balls soften without chemicals, reduces dry time by up to 30%, no lint build up, leaves laundry soft& fluffy, removes hair, and helps reduce wrinkles. Save the planet with Organic New Zealand Wool dryer balls.
---