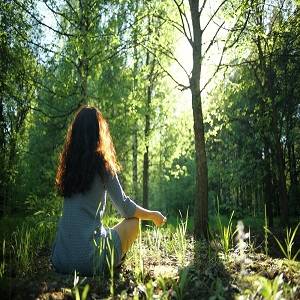 What is it about nature that's so enchanting? The sounds, the sunlight dancing through the trees, the lovely scent of the forest, and fresh air – all these things comfort our senses.
Stress and worry seem to fade away and we feel revitalized with a happier mood and a clear head. It's a feeling that hard to describe, however, the Japanese call it "forest bathing" or shinrin-yoku.    
It seems we have drifted away from spending time outdoors. The EPA did a study that revealed the average American spends 93 percent of his/her time indoors. But it's not too late to make a change. Even short two-hour respites of forest bathing can help you slow down and refocus. The health benefits are real and not difficult to obtain.
Leave your phone and camera behind and find a spot where you can walk slowly, breathe the air, take in the natural smells and sounds and just follow your heart. Your five senses will carry you to a peaceful, stress-free place where you can drink in the hearty feeling of nature and trees.                                                                                                                                       Island Slumber is very committed to trees and the beauty, health, and strength they provide to our planet. We have a ' Plant a Tree Program ' so that each purchase you make with Island Slumber, a new tree is planted by American Forest, the oldest national conservation group in the U.S.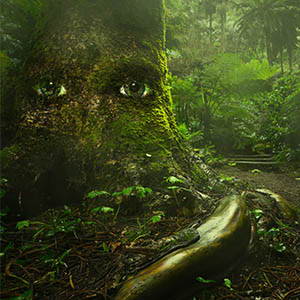 Island Slumber's natural, bamboo bedding embodies the eco-friendly, living green lifestyle that so many people seek. Once you have experienced the lovely, enduring properties of bamboo sheets, pillows, and comforters, you will feel the difference.                                                
Bamboo is not only hypoallergenic, microbe-resistance, and naturally thermal-regulating, it is also soft, luxurious, and available in many imaginative, enchanting colors. And because bamboo requires no toxic chemical or pesticides to grow and regenerate in only 3-5 years, it is without question highly sustainable and earth-friendly. We believe that bamboo products are the proven way forward to a healthier environment and enriching, invigorating sleep.
Forest bathing and our unparalleled bamboo bedding go hand in hand to give you not only a richer night's sleep, but also a healthier perspective for work and play. And remember, you can forest-bathe anywhere there are trees. You don't need a forest. A nearby park or your own garden can be ideal. And at the end of the day when it's time to climb into bed, slip into your bamboo bedding and feel good knowing that you're 'living green' and making Earth a lovelier, more sustainable place to live.